Sign up for the Free Videos after the Research!
We all have had patients with torn ACL's and PCL, and Patients that have undergone surgery for partial or total knee replacement. Many of my patients complain of a "give way" sensation or comment on how their leg doesn't feel like it's theirs any longer despite having complete stability post surgery.
Many patients attempted to return to their previous physical activities and sports, but soon recognized that their balance and coordination abilities were less than expected. They also commented on the inability to have the affected side surrounding musculature (quadriceps, hamstrings and calves) relax always feeling the need to "stretch it out." My patients were commonly asking me Why?
To help answer my patients questions, I decided to focus my attention on the research behind ACL/PCL injuries. Well what I found was very interesting and thought I'd share it with you.
Mechanical and Sensorimotor Functions
The mechanical role and sensomotor potential of both the anterior and posterior cruciate ligaments in the stability of the knee joint (both actively and passively) has been well studied. Both ligaments contain Ruffini, Pacinian, Golgi and free nerve endings with different capabilities of providing the central nervous system with information regarding movement and position.
Both the ACL & PCL serve as a mechanical stabilizers of the knee joint and have an important sensory functions. Injuries to these structures not only cause mechanical instability but they also lead to diminished proprioception, decreasing the functionality of the joint.
Ligamentous Injuries are now seen as neurophysiologic dysfunctions influencing "Executive Functions" such as processing of somatosensory information by the prefrontal cortex, causing reorganization of the central nervous system, in essence affecting neural plasticity.
Ligament injuries cause a disturbance in the neuromuscular control, affect central programs and consequently the motor response resulting in serious dysfunction of the injured limb.
The mechanoreceptors located in each structure provides the central nervous system with proprioception, kinesthetic awareness. A rupture of these ligaments usually leads to an altered stretch reflex excitability of the thigh muscles that stabilize the knee. This altered stretch reflex excitability may be more important for the development of "giving way" than the mechanical instability of the knee. Also described as a "false sense of absence", these symptom seems to occur in the majority (87%) of patients with ACL ruptures.
The existence of a ligamentomuscular reflex loop between ligamentary mechanoreceptors and the joint-stabilizing muscles has been researched and proven. When mechanical stimulated, the ACL triggered mainly the activity of the hamstrings, whereas mechanical stimulation of the PCL led to the activation of the quadriceps. It is through this ligamentomuscular reflex arch, that the cruciate ligaments provide dynamic joint stabilization.
The guaranteeing of functional joint stability is due in part to the neuromuscular process, which contributes to the dynamic co-contraction of the surrounding joint musculature. Ligament injuries cause significantly lower co-contraction levels, thereby altering the patients' ability to stabilize their joint.
It's of interest that the surgical repair techniques have improved and changed in light of this research. Historically the torn ligamentoperiosteal remnants are shaved off from the knee before graft insertion. These remnants have been shown to have proprioceptive fibers that could enhance functional recovery if they adhere to or grow into the reconstructed ligament. Surgeries such as Total Knee Arthroscopy, utilizing remnant-sparing methods, have shown to be advantageous, have better outcomes such as improved proprioception, kinesthetic awareness and functional recovery than previous surgeries where the remnant was removed.
Don't Forget to Sign up for some Free Videos here!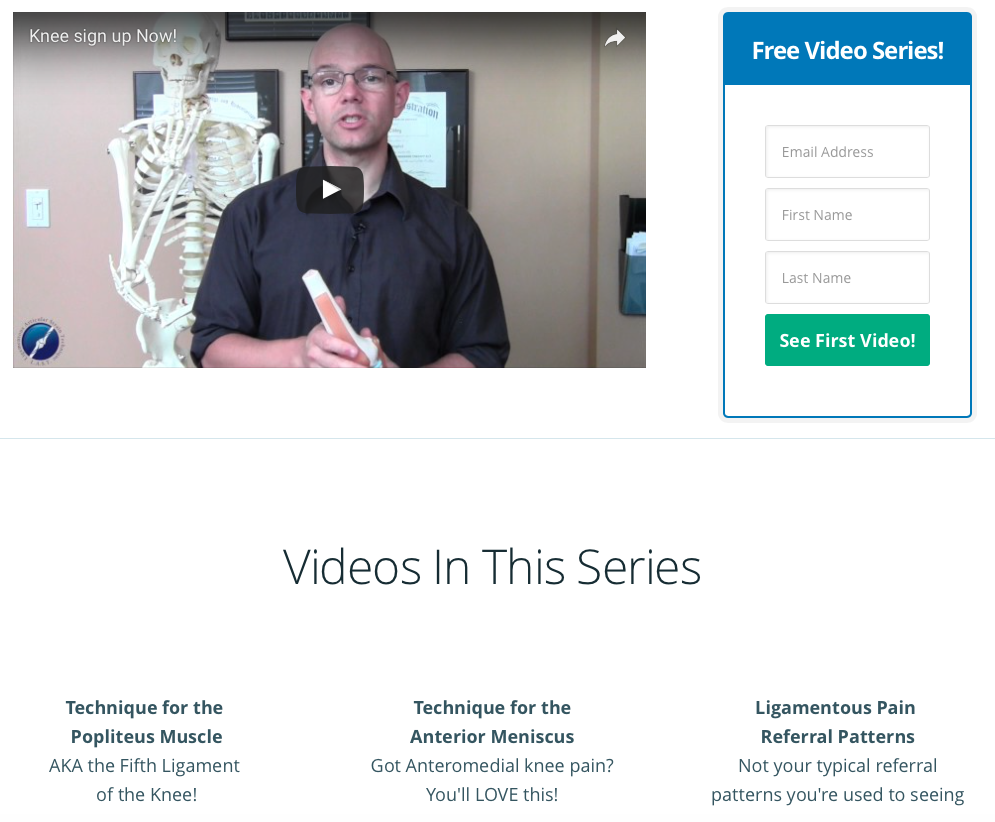 References:
J Int Med Res. 2008 May-Jun;36(3):387-93.
Indian J Orthop. 2011 Jul;45(4):294-300. doi: 10.4103/0019-5413.80320.
Clin Orthop Relat Res. 2012 Jul;470(7):1855-9. doi: 10.1007/s11999-011-2120-7.
J Arthroplasty. 2011 Apr;26(3):504.e9-504.e12. doi: 10.1016/j.arth.2010.02.013. Epub 2010 May 11.
Arthroscopy. 2012 Jan;28(1):100-4. doi: 10.1016/j.arthro.2011.06.037. Epub 2011 Oct 7.
J Neurophysiol. 2007 Jan;97(1):474-80. Epub 2006 Aug 30.
Z Orthop Ihre Grenzgeb. 2006 Mar-Apr;144(2):158-63.
J Electromyogr Kinesiol. 2004 Apr;14(2):239-47.
Neural Plasticity, Volume 2016 (2016), Article ID 3704964, 9 pages
Am J Sports Med. 2009 Dec;37(12):2419-26. doi: 10.1177/0363546509343201.
Acta Orthop Traumatol Turc. 2003;37(3):199-202.