Ligamentous Articular Strain Technique I believe that injury resolution and effective management of conditions are best accomplished by using
innovative, evidence informed techniques and patient education.
Let's raise your Ambitions and Aspirations with these Free Videos Right Now!
Learn for FREE!
Online and Live Education that Exceeds Your Expectations! Fun Easy Convenient Self-Paced Education What's the sense of knowledge if it's not shared?
I believe that providing education and treatment should be an easy, fun, convenient and educational experience for both the patient and the Therapists.
These techniques are supported by today's most current evidence informed research.
After treatment, patients typically comment that they breathe, move and function better.
They notice longer lasting effects and an improved quality of life.
Here's What Clinicians are Saying...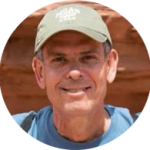 "Robert's online courses are the best. As an osteopath, I can attest to the high quality with which Robert presents this material. The quality of his videos, as well as the workbooks, is simply stunning. He also brings in his understanding of the neurology behind this work. As a teacher I feel very comfortable recommending Robert's courses with two enthusiastic thumbs up."
- Dr. Rockwell, DO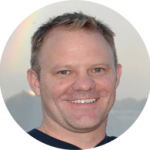 "This is definitely what an online course should be.
Time and time again my patients are amazed at the relief they get after only one treatment. These are patients that have "tried everything" and nothing works.
Rob, you are a game changer!"
- Jason Dvorak, MT