I believe that injury resolution and effective management of conditions are best accomplished through innovative, precise, evidence informed techniques and patient education.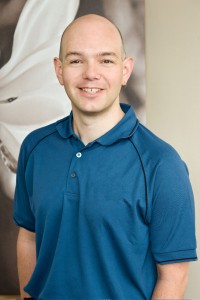 I have a passion for advancing our education, encouraging innovation in our manual skills and inspiring our profession to achieve a greater vision and sense of purpose.The idea of an educational course focusing on the effective treatment of ligaments and structural alignment has been a focus of mine.
I've always felt that I was destined to create a life where I could be of service to those suffering from serious and debilitating injuries. It took me over a decade of research, practice, sweat and ingenuity to conceive of a treatment system that provided fast and effective results. It took another ½ decade to put it on paper and to begin instructing other manual therapists.
I had an opportunity to create a whole new course. A course that provided the manual therapist with an experience that inspires them to see from a new perspective. To helping their patients achieve a new level of improved quality of life, a sense of new possibilities, where their patients could sense the possibility to start over again, to create or return to the life they had always wanted.
Practicing for over 20yrs as an RMT, I see everyday the opportunity that has been afforded to me to help make a difference and make a change in someone's life. I invite you to attend one of my courses and let me know if I've gotten it right.
My goal is to provide easy, fun and convenient education instructing Ligamentous Articular Strain Techniques across Canada, internationally and via Online Courses and webinars.
I have been featured in Massage Therapy Canada, Massage Matters Magazines, Canadian RMT Magazine and the Journal of Prolotherapy. I regularly instructs at provincial, national and international massage therapy conferences and am a regular presenter for the Online World Massage Conference. I also loves connecting with massage therapy students throughout the year at various school educational speaking and educational engagements.
I Graduated from CCMH (2400hr) in 1994 ) and WCCMT 2006 (upgraded to 3000hr BC). I have been a Registered Massage Therapist (RMT) member in good standing with the College of Massage Therapists of British Columbia (CMTBC) and the Massage Therapists Association of British Columbia (MTABC) since 1994. From 2001 – 2008 I was on faculty at the West Coast College of Massage Therapy (WCCMT) instructing in their Orthopedic and Neurological Examination departments. I was also a Senior Clinical Supervisor examining students preparing for their Provincial Regulatory Board Examinations.