Ligament Pain Referral Pattern Posters
are here!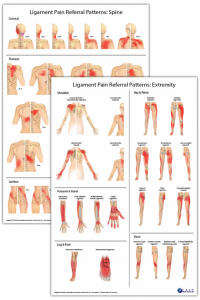 The referral images are all new and are all based on published research in Spine, BMC Musculoskeletal Disorders, Regional Anesthesia, British Society of Rheumatology, The Clinical Journal of Pain, Pain Medicine and many others.
Last year I completed a literature review of the research and embarked on converting the research into each specific referral pattern for the peripheral joint tissues and for each Vertebral Zygapophyseal, Costotransverse and Sternochondral joint tissue.
All total there are over 40 new images!
Each poster set consist of 68 colour images!
Each set comes with written descriptions of the referral pattern along with a link to the 66 references.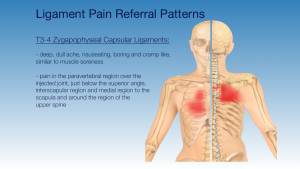 Thank you to all those who helped me acquire the research and to those who encouraged and supported me along the journey.
You can get your set here: