Helping Incorporate Research and Manual Techniques into your Massage Therapy Practice!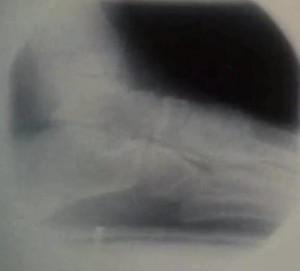 For those of you who LOVE treating feet, you are going to love watching this Fluoroscopic Foot Motion by Dr. Don Green D.P.M.
It takes a few moments to adjust your eyes to the Fluoroscopic view, but once you can identify the anatomy, you'll be able to recognize the various functions and dysfunctions presented.
Also you will enjoy this piece of research discussing Manual therapy in joint and nerve structures combined with exercises in the treatment of recurrent ankle sprains
The research compares the effects of proprioceptive/strengthening exercises versus the same exercises and manual therapy including mobilizations to influence joint and nerve structures in the management of recurrent ankle sprains. They suggest treatment plans utilizing proprioceptive and strengthening exercises and manual therapy can result in greater improvements in pain, self-reported functional joint stability, strength and ROM compared to exercises alone.
Enjoy the Video and Research