This is the most up to date list of courses being offered in 2018.
If you would like a course taught in your area, please feel free to send me a request through the contact page along with your phone contact info.
---
Private Group
This is a class that goes beyond just learning new techniques. In this year long series, not only do you learn new evidence informed techniques to better treat and manage your patients, but you also receive monthly mentoring and coaching. The Group meets one Sunday every 60 days for a full day of treatment techniques and mentoring. Enrolment start in November and classes start in January.
Registration for 2018 is now CLOSED.
Registration for the 2019 Group will open later this year.
2018 Private Group Dates
January 28 – Techniques for the Shoulder
March 4 – Techniques for the Thorax
June 3 – Techniques for the Sternum
July 15 – Techniques for the Elbow, Wrist & Hand
September 9 – Techniques for the Hip & Pelvis
December 2 – Techniques for Knee, Leg & Foot
---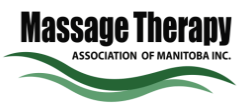 MTAM 2018 Spring Conference
Winnipeg, Manitoba
April 27-29 – Techniques for the Hip & Pelvis, Leg & Foot
Registration is Live!
---

Edinburgh, Scottland
May 11-13 – Techniques for Hip & Pelvis, Leg & Foot, Shoulder
Register here:
http://www.scotmass.co.uk/
---
35th Anniversary
New Westminster, BC
May 25 , 2018
Registration is now available
---

June 15-17
Kamloops TRU Campus
CMTBC CEC's – 21
Cost – $900
Join me in Kamloops this June for a fun filled weekend!
This advanced, interactive, hands-on training will teach you why Ligamentous injuries are seen not just as simple musculoskeletal peripheral joint injuries, but as neurophysiological dysfunctions and how to seamlessly integrate their treatment into your practice. This course integrates current knowledge pertaining to Pain Science and the BPS Model for patient management.
Register for this amazing weekend here.
---

international Fascia Research Congress
November 13-15, 2018
Berlin, Germany
Research supporting LAST or Techniques for Shoulder
Registration is now LIVE!
---